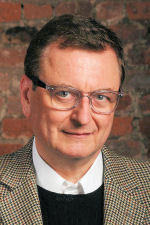 For over thirty years, we've tracked the development of digital communications technologies in research, consulting, publications and conferences for private companies, government agencies and industry associations around the world. This archive site contains materials from those activities which span a wide range of new ideas as they coalesced into today's information environment:
1980s: electronic publishing, word processing, digital asset management, desktop design and production, digital prepress, creative automation
1990s: digital photography, CD-ROM multimedia, the Internet and World Wide Web, electronic commerce, artificial intelligence, the Internet everywhere
2000s: social media, pervasive TV, ebooks, healthcare consumerism, mobile computing, Open Source, web typography, public education
2010s: the Internet of Things, e-learning, additive manufacturing, data science, digital humanities, augmented cognition, multimodal user interfaces
It's easy to see the broad outlines of technology's future, it's much harder to get the timing right, to turn insight into tactics and business plans. These archives represent our efforts to make sense of it all.
-- Jack Powers
Founder, IN3.ORG